When was the last time you bit into and slowly savored a freshly baked piece of garlic bread? Chēbē makes it possible again, with a hint of Parmesan, and O…M…G!  Served with a plate of spaghetti or a bowl of chili, this will be your mainstay accompaniment from here on.  And all in just 45 minutes from pantry to plate!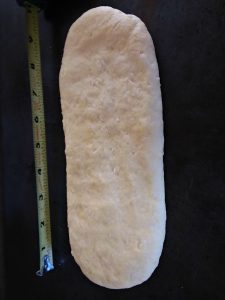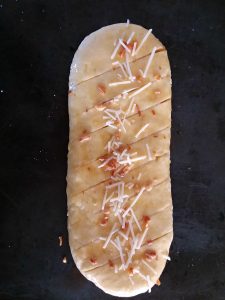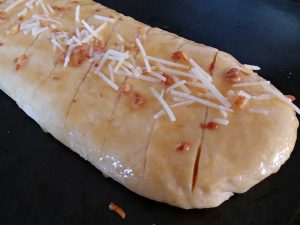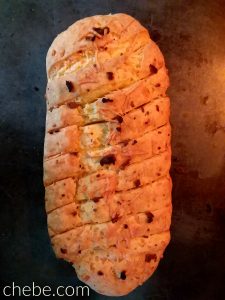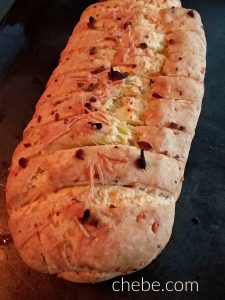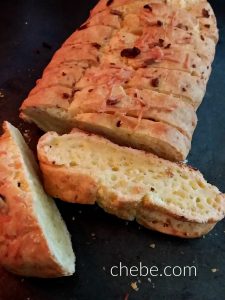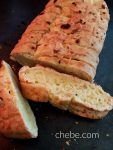 Grain Free Chebe Garlic Loaf
Ingredients
2

Tbsp

butter

or dairy free substitute

1

clove

minced garlic

1

package

Chebe Garlic Onion Bread Stick Mix

1

tsp

fresh baking powder

1

oz

shredded Parmesan cheese + a little more for topping

(optional)

2

large eggs, room temperature

4

Tbsp

milk or milk substitute

2

Tbsp

oil
Instructions
Preheat oven to 375F

Melt butter in a small pan and lightly sauté the garlic. Set aside.

Prepare the Chebe mix according to package instructions, first blending the baking powder and cheese, then adding the remaining wet ingredients.

When the dough is smooth and well blended press it on to a baking sheet, about 9" long x 4" wide x 3/4" tall.

With a sharp knife make ¼" deep, diagonal score marks on the top of the loaf, about 1 inch apart. Or make one long ¼"slit down the middle of the 9 inch length of the loaf.

Brush the butter and garlic all over the surface of the dough.

Sprinkle the top of the loaf very lightly a bit of the Parmesan cheese.

Bake for about 25 minutes until golden brown and the pieces of garlic and cheese are just beginning to toast. (Depending on the oven, it may a few minutes less or more than this.)

Let the loaf rest 10 minutes, then slice with a serrated knife.
Recipe Notes
Adding sautéed garlic to the top is optional if garlic isn't your thing. Brushing with melted butter or a butter substitute adds flavor and color that is well worthwhile.
This recipe works great with Chēbē Garlic-Onion Breadstick Mix, but you may also try it with these Chēbē mixes: