"This calzone is my husband's absolute favorite meal that I make. In fact, before he ever found out he was gluten-free this was still his favorite meal. That's how incredibly delicious it is." – glutenfreegirlms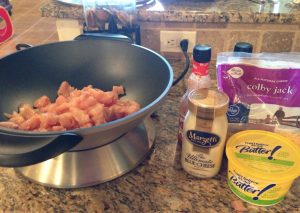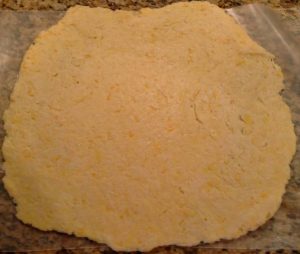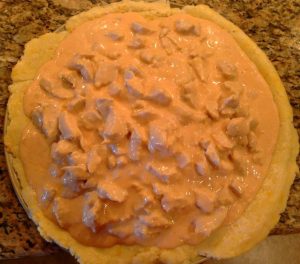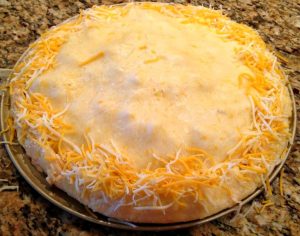 Recipe and photos by glutenfreegirlms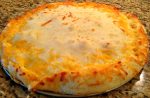 Gluten Free Buffalo Chicken Calzone
Ingredients
Dough:
1

package (7.5 oz) Chebe Original Cheese Bread Mix

2

Tbsp

oil

1

cup

shredded cheese,

your choice (optional)

2

large eggs

4

Tbsp

water,

milk, or milk substitute
Filling:
2

lbs

chicken breasts

Butter or cooking oil

15

oz

Blue cheese dressing

(gluten free)

1

cup

Shredded cheddar cheese

Frank's Hot Sauce (or similar - to taste)
Instructions
Preheat the oven to 375F.

Cut your chicken into bite size pieces and heat in a skillet with some butter or oil until the middle of every piece is no longer pink. Set aside in a bowl.

Place the Chebe mix in a bowl and with a fork blend in the cheese, milk, eggs and oil. Mix for a couple of minutes, then continue kneading with your hands until the dough is smooth and well blended.

Add full jar of blue cheese, shredded cheddar and hot sauce to your chicken mixture.

Grease an 8 inch to 9 inch pie tin or any shallow baking pan with cooking spray.

Section your ball of dough into 2 halves. Take the first half and use a rolling pin to roll it out flat so that it will fit into the pie dish or pan.* The sheets of dough should be about 1/8 inch thick.**

Pour your ingredients on top of the bottom layer of crust. Sprinkle some extra cheese inside, if you'd like!

Prepare the second half of the dough in the same way as the first and place it on top of the ingredients/crust. Seal the edges of the dough together. Where the two edges meet, you may sprinkle a little cheese to help mend the dough.

Bake for about 25 minutes. Remove from the oven and ENJOY!!
Recipe Notes
* The calzone can take any shape, such as half moon or rectangle. Instead of preparing two separate sheets of dough, a single sheet of dough can be folded over the ingredients, pressing the edges of dough together to seal the inside.
** To roll the dough you may wish to place it in between two sheets of wax paper and gently press and roll to the size/shape of the pan. When ready, peel the paper from the dough.
Recipe by glutenfreegirlms
This recipe works great with Chēbē Original Cheese Bread Mix, but you may also try it with these Chēbē mixes: