A tasty way to enjoy the great qualities of the iconic cheeseburger and pizza all in one. Chēbē is always gluten and grain free, versatile, easy to prepare and delicious.  If you've never tried this, now is the time!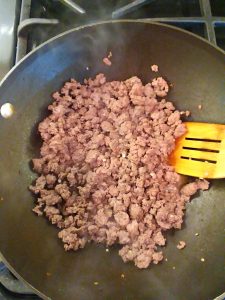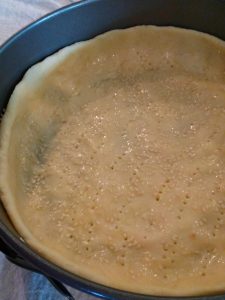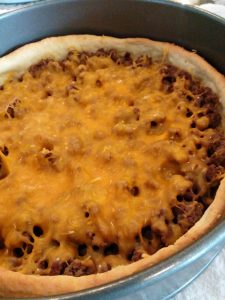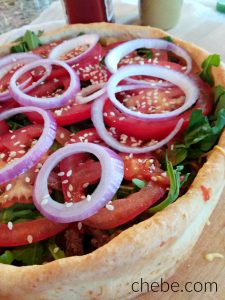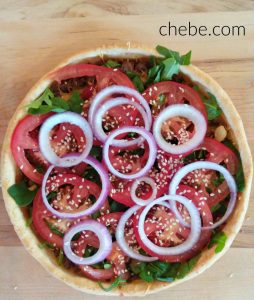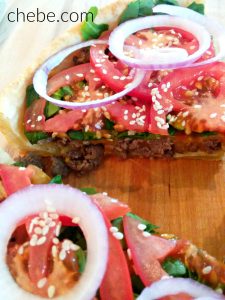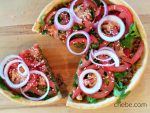 Chebe Cheeseburger Deep Dish Pizza
Ingredients
1

lb

grass fed ground beef

Sea salt to taste

Pepper

freshly ground to taste

Onion powder to taste

Garlic powder to taste

1

package (7.5 oz)

Chebe Original Cheese Bread Mix

2

oz

(1/2 cup) grated Parmesan cheese

(optional)

2

large eggs

or aquafaba*

4

Tbsp

water

milk or milk substitute if using Chebe All Purpose Bread Mix

2

Tbsp

oil

2

Tbsp

sesame seeds

1

cup

(2 oz) sharp cheddar cheese

shredded (may use dairy-free cheese)

Ketchup and mustard to taste

1

cup

mixed greens

chopped

2

tomatoes

sliced

¼

red onion

thinly sliced

Pickles of you got'em
Instructions
Season the ground beef with salt, pepper, onion and garlic. Fry in a skillet until done. Drain fat and set aside.

Preheat the oven to 375F.

Place the Chebe mix in a mixing bowl. Using a fork, blend in the Parmesan, eggs, water (or milk), and oil. Mix for a couple of minutes and then, using your hands, continue kneading until it is smooth and well blended (a few more minutes).

With your hands, flatten the dough into an 8 or 9 inch patty. Place it at the bottom of a 9" spring form pan. Press the dough from the center outward until the dough is evenly spread in the pan with the sides pressed to about 1" high.

Brush the surface of the dough with oil and poke the surface with the tines of a fork (to prevent bubbling). Scatter half the sesame seeds over the dough.

Bake for 12 minutes and remove from oven. If the dough puffs, you can insert the tines of the fork to open the holes and press the dough down lightly with the back of the fork.

Spread the ground beef evenly on the bottom of the crust. Then do the same with the shredded cheese over the beef. Return to the oven for 8 minutes and remove.

Top with ketchup, mustard, greens, tomatoes and onions (and pickles if you got'em). Scatter the remaining sesames seeds over the top.

Quarter the pie and enjoy!
Recipe Notes
Option: after cooking and draining the beef bend in 4 Tbsp barbeque sauce for a special flavor.
*For an egg-free version, use 6 Tbsp aquafaba.
We recommend a 9" spring form pan with high sides, but you may use a pie dish.
This recipe works great with Chēbē Original Mix, but you may also try it with these Chēbē mixes: