This flatbread is a feast for the eyeballs as well as the taste buds! Using a variety of shapes, sizes and colors of heirloom tomatoes make it explode with both texture and taste!  And, all of this flavor rests on the versatile and delicious, naturally gluten and grain free, Chēbē Focaccia crust!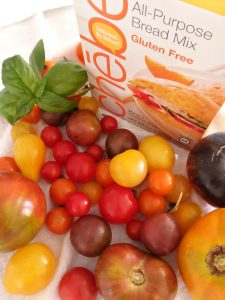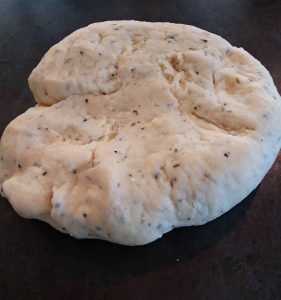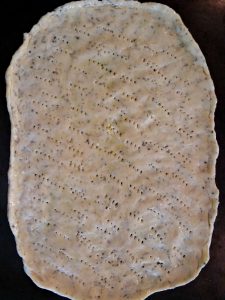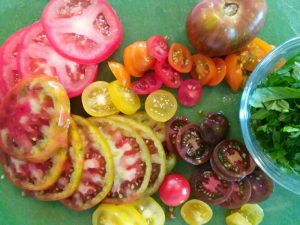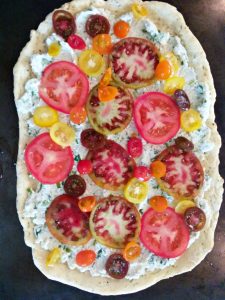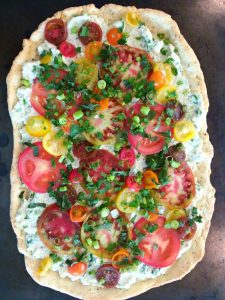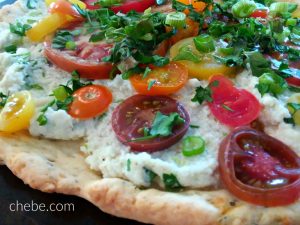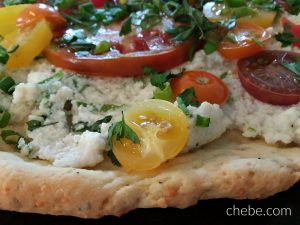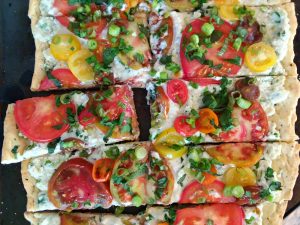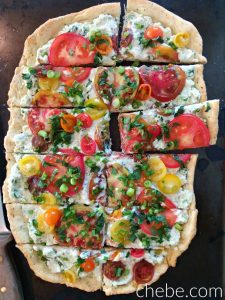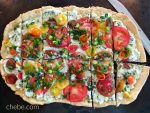 Heirloom Tomato on Ricotta Flatbread
Ingredients
Toppings:
12-15

oz

ricotta cheese

zest of one lime or lemon

2

green onions,

chopped and separated

handful fresh parsley,

chopped and separated

handful fresh basil,

chopped and separated

salt and freshly ground pepper to taste

1.5 - 2

lbs

heirloom tomatoes* of all shapes and sizes,

sliced.
Dough:
1

package (7.5 oz)

Chebe Focaccia Mix

4

Tbsp

milk or milk substitute

1.5

oz

Parmesan cheese, grated or shredded

2

large eggs or aquafaba**

2

Tbsp

oil

2

Tbsp

olive oil
Instructions
Put the ricotta cheese in a small mixing bowl; add the lime zest and one half of the green onion, the parsley and the basil (save the other halves to sprinkle on top of the flatbread). Add salt and pepper to taste. Mix thoroughly and set aside.

Preheat oven to 400F.

In a mixing bowl, add the Chebe mix. With a fork, blend in the milk, cheese, eggs and 2 Tbsp oil.

Mix for a couple of minutes with the fork, then use your hands and knead it until the dough is smooth and well blended.

On a large baking pan flatten the dough with your fingers and the heels of your hand until it forms a rectangle of approximately 14"x 10". Using your fingers press the circumference of the dough to create a small ridge.

Poke the surface thoroughly with the tines of a fork. Brush the surface with olive oil. Place in the center of the oven for about 7 - 8 minutes.

Remove from the oven and spread with the ricotta mixture. Top with the sliced tomatoes and then the remaining green onions, parsley and basil. Return to the oven for 8 more minutes.

Remove, add a dash more of the ground pepper and cut into rectangles as shown. Fini!
Recipe Notes
*Any tomatoes will do, but a variety of sizes and colors give it a visual pop!
**For an egg-free version, use 6 Tbsp aquafaba.
This recipe works great with Chēbē Focaccia Mix, but you may also try it with these Chēbē mixes: