Do you have a pie recipe that would go well with a chocolate crust but didn't think you had a a gluten / grain free crust to go with it? Chēbē Chocolate Crust is easy and sooo delicious! So, pull out that old recipe, or search the web for what looks good. With Chēbē underneath, all pies are possible!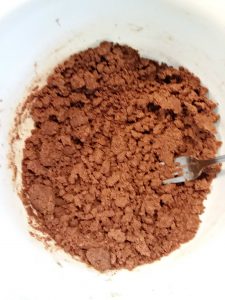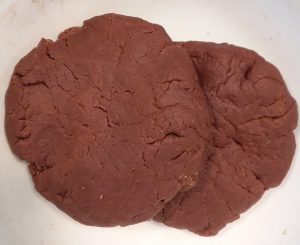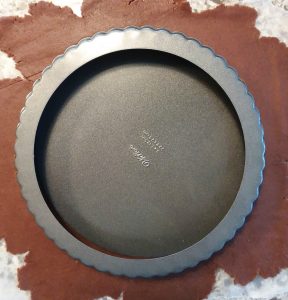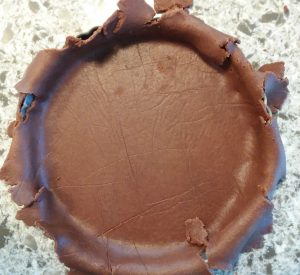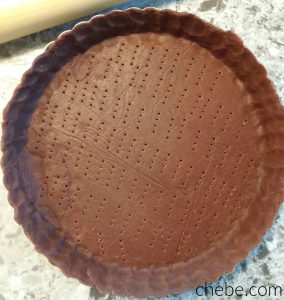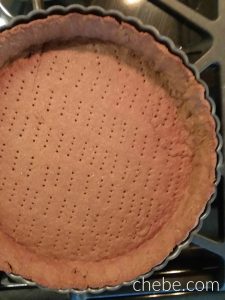 Grain Free Chocolate Crust for Pies and Tarts
Servings
:
2
-9" tart / pie shells
Ingredients
1

package (7,5 oz)

Chebe All-Purpose or Original Bread Mix

½

cup

almond flour or 50g finely ground blanched almonds

(may use millet flour)

5

Tbsp

cocoa powder

6

Tbsp

sugar

6

Tbsp

cold butter (or dairy free margarine),

cut into small pieces

1

large egg

2

Tbsp

water
Instructions
Dough:
Combine the Chebe Mix, almond flour, cocoa powder and sugar (may be done with a fork and a bowl, or with a food processer).

Add the butter and continue blending until it becomes a coarse meal. Add the egg and continue until it comes together. Add the water and continue mixing well.

Finish making the dough by kneading it with your hands until it becomes smooth and well blended.

Separate in two pieces and flatten them into about 6 " disks. Place in the refrigerator to chill for 15 to 20 minutes. [This yields two/9 oz dough patties.]
Tart shell:
Preheat oven to 350F . Remove the dough from the refrigerator.

Place a single piece of dough on a sheet of waxed paper. Using the heel of your hand, press the dough into an even round of about 8" diameter.

Flip the dough once, then place a second sheet of waxed paper on top of the dough and roll it flat with a rolling pin until the dough is "pie crust thin" or to about 11 inches in diameter. (Move the rolling pin from the center outwards to make it as round as possible but it does not need to be perfectly round).

Gently remove the top piece of waxed paper. Using a 8 or 9" tart pan with a removable bottom, place the tart pan upside down over the exposed dough, leaving a couple of inches of dough around the circumference

Turn the pan back over together with the dough and waxed paper so that the paper is now on top of the pan. Slowly remove the waxed paper from the dough, allowing the dough to gently fall into the pan. (It should fall in one piece, but if it separates in any place, you can mend it with trimmed dough and your fingers.) Press the dough into the pan, including the edges and sides. There should be some excess dough over the top of the rim of the pan. Remove this with your fingers or a knife.

Par-bake the shell: Poke the dough in several places with the tines of a fork. Bake for 12 minutes. Remove from oven.
Recipe Notes
The dough may be made in a food processor. Blend the dry ingredients, then add the butter, eggs and water. Pulse until the dough is crumbly. Remove and knead dough until it is smooth.
A 9" pie dish may be used in place of the tart pan.
Important: Above recipes makes enough dough for two tarts. To make one tart, you may either halve the dough recipe or use the remaining dough in a couple of ways:
a) Par-bake a second tart using the instructions above. Store in the freezer in an air-tight container and bake a second tart later.
b) This is the same dough for our Chocolate Biscotti recipe. So, with the remaining dough roll it into a rectangle block of about 8"L x 4"W x ½"H. (Use a straight edge to make it edges neat.) Sprinkle with powdered sugar. Bake at 350F for 15 minutes. Remove, slice in 1" strips and spread to ½" spacing. Return to oven for 15 minutes. Eat fresh, within the next few days when stored in an air-tight container, or freeze for later.
Click to see our full Chocolate Biscotti recipe.
Pull out that old recipe, or search the web for what looks good. Here's a Lemon Tart Recipe from our own Recipe Page.