Cake pops are a thing, right!? Well, we knew that our short bread recipe was up to the task for making scrumptious cake pops. What we like about cake pops most of all is that they are FUN! Little iced cakes on a popsicle stick are just a little bite of sweetness in a fun and festive display.
So, if you don't do wheat, or corn, or rice, or soy or a number of other things that aren't in Chebe, now you can have your cake pop and it, too!
When you have a party or festive occasion coming up, make some Chebe Cake Pops and store them in the freezer until that big day!
You don't do grains? Great! Have a cake pop!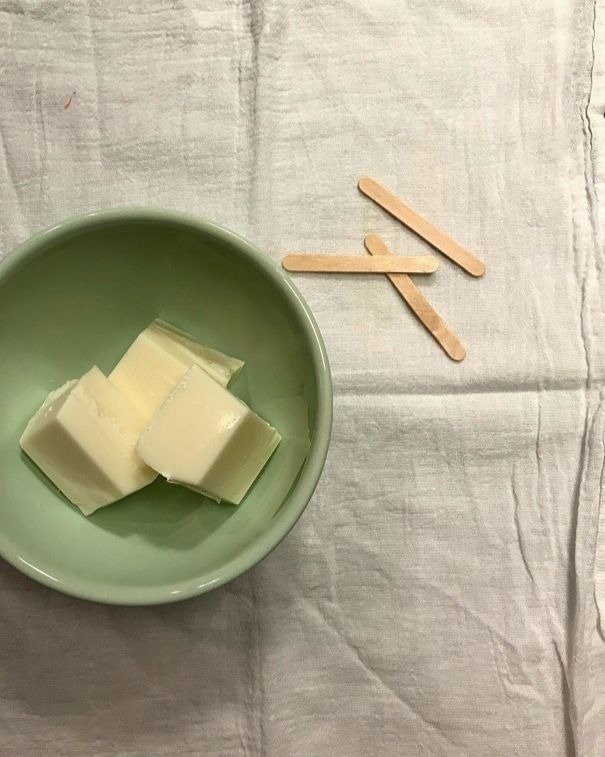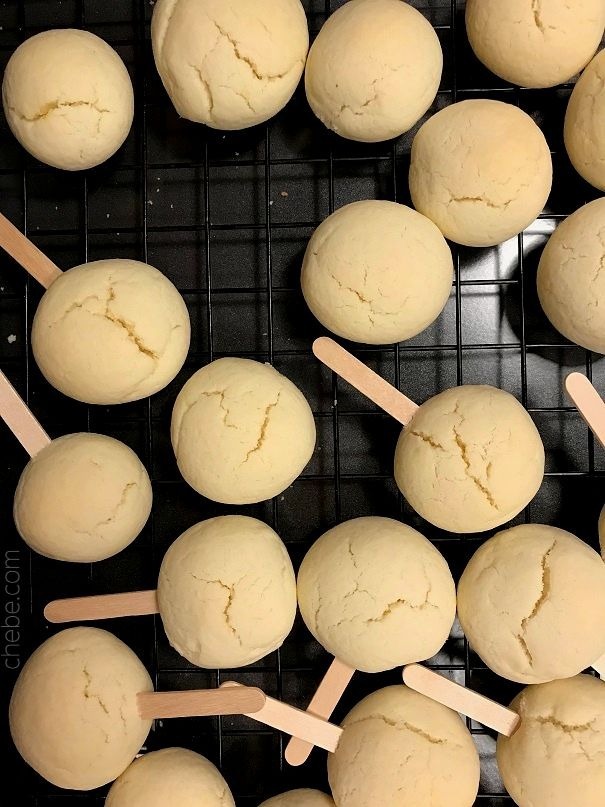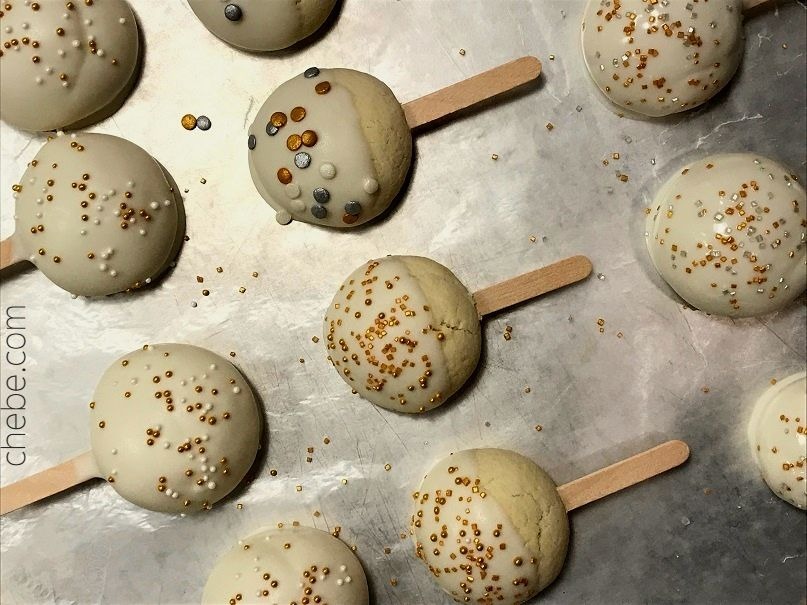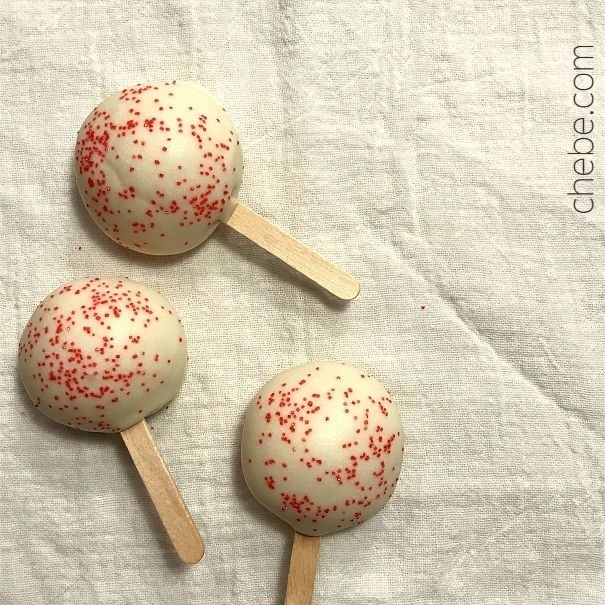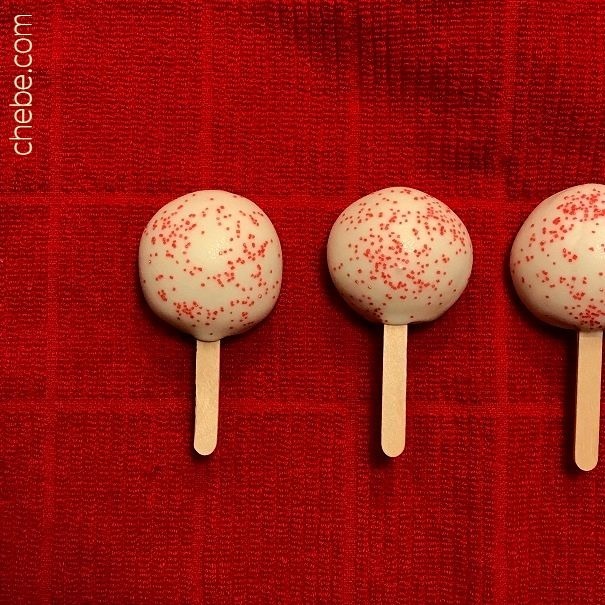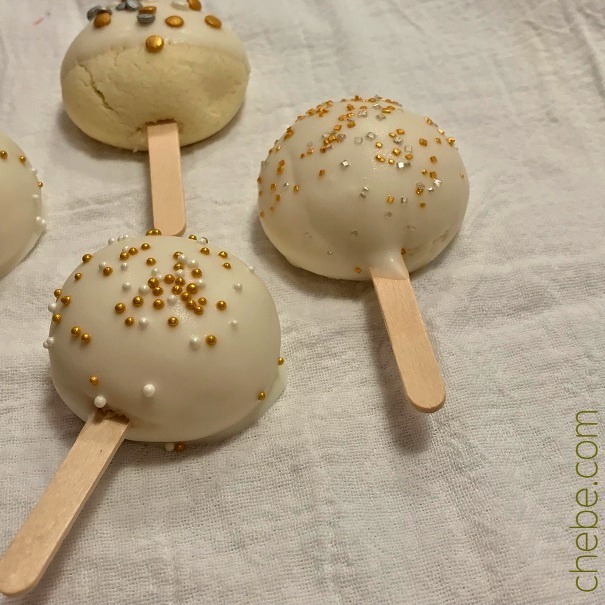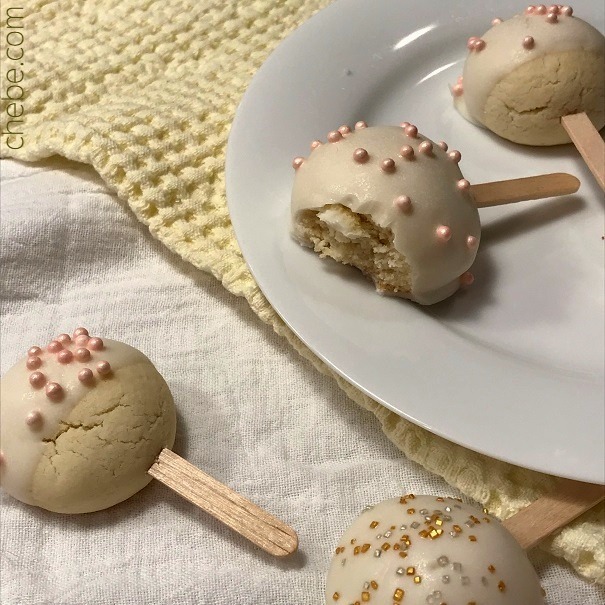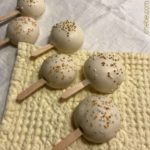 Grain Free Cake Pops
Instructions
Blend the butter and the sugar. Add the egg and
beat together until creamy.

With a fork or mixing spoon, gradually add the Chebe mix and
blend until it can form a ball. Chill dough in the refrigerator for 20-30
minutes.

Roll the dough into smooth 1 ½" balls. Place them
on a baking tray, spacing them 1 to 2 inches apart. You should have about 20
balls.

Bake for 16 to 18 minutes. Remove from oven and
let cool completely.

While the short bread is baking melt the almond
bark according to package directions.

When the short bread is cooled insert the mini
craft sticks halfway into the balls to make the cake pop.

Dip the cake pops into the almond bark and drain
the excess. Set them on waxed paper for the almond bark to harden. When the
almond bark still soft, garnish with decorative sprinkles.

Allow the almond bark to harden and gently
remove the cake pops from the waxed paper. Store in an airtight container until
ready to serve.
Recipe Notes
Mini craft sticks are easy to find at craft stores or online.
If serving the next day, keep the refrigerator. If serving several days later, keep the container in the freezer until the day you will serve them.