These easy to make gluten and grain free croutons are a tasty replacement for the gluten-filled varieties and go great in our Chēbē Stuffing recipe!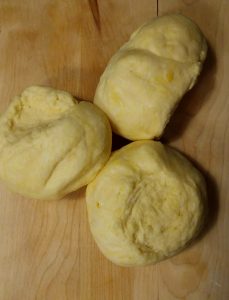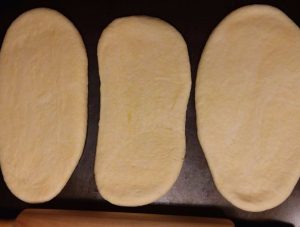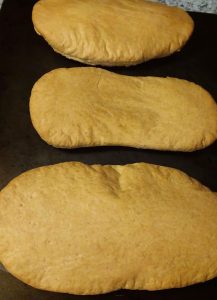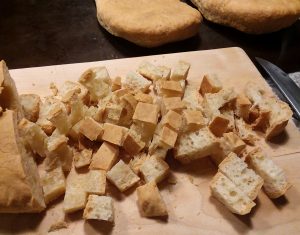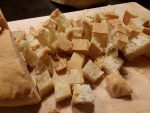 Gluten and Grain Free Croutons
Ingredients
2

packages (15 oz)

All Purpose Chebe Mix

8

Tbsp

milk or milk substitute

4

large eggs (or aquafaba*)

4

Tbsp

oil
Instructions
Preheat oven to 375° F. In a mixing bowl, add the Chebe mix. With a fork, blend in the milk, eggs and oil.

Mix for a couple of minutes with the fork, then use your hands and knead it until the dough is smooth and well blended. Separate the dough into 3 equal pieces.

Pat each piece of dough to about ½ " high. Place them on an un-greased baking sheet.

Bake for about 25 – 30 minutes or until golden on top. Remove from oven and let rest for 8 hours or until the next day. (You may leave them uncovered, or covered with a paper towel.)

With a long knife, cube the bread into ½ " pieces. Spread these across a baking pan or large container. You may need two depending on the size. Do not cover, or cover with a paper towel. Let the cubes dry out for 1 or 2 days.

Once dried, store the croutons in an air-tight bag or container. They are good for several days, but you may store them in the freezer for an extended period.
Recipe Notes
Makes 12 cups, 20 oz, of croutons.
*For an egg-free version, use 12 Tbsp aquafaba.
The preparation and baking time for this recipe is short. But be sure to give yourself the time necessary for drying the croutons.
This recipe works great with Chēbē All Purpose Mix, but you may also try it with these Chēbē mixes: