"There are many different ways you can do it. Just use the basic guidelines and add your favorite ingredients and you really can't go wrong." – Gluten Free Zen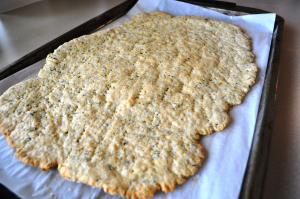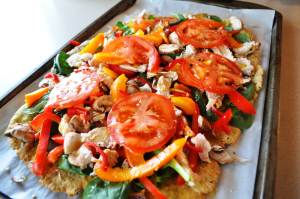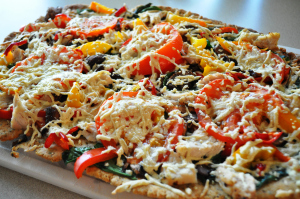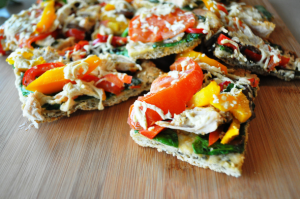 Photos by Gluten Free Zen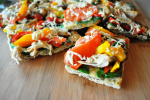 Chicken and Vegetable Flatbread
"There are many different ways you can do it. Just use the basic guidelines and add your favorite ingredients and you really can't go wrong." - April at Gluten Free Zen
Ingredients
1

package

Chebe Focaccia Mix

2

Tbsp

olive oil

2

large

eggs, or aquafaba*

4

Tbsp

almond milk

1

Tbsp

dried oregano

1

Tbsp

dried basil

1

Tbsp

dried garlic

(Your favorite veggies and meats dairy-free cheeses, olive oil.)
Instructions
Preheat oven to 375 F degrees

Prepare dough according to package directions. Mix with a fork until the mixture is clumpy.

Remove the fork and knead with your hands until dough is completely incorporated and formed into a smooth ball.

Measure a piece of parchment to fit a baking sheet and cut.

Remove parchment from pan, sprinkle with a little gluten-free flour (I used almond flour) and pat dough out into a small circle.

Flour rolling pin and roll dough out thinly, to about the size of the parchment.

Prick with a fork and brush with about 1 Tbsp of chopped garlic and several Tbsps of olive oil.

Bake in pre-heated oven for 16-20 minutes or until lightly golden brown.

At this point you can cover it and set it aside to build later, or you can go ahead and start adding ingredients. This time I added spinach, peppers, mushrooms, chicken, tomatoes, drizzled it with more olive oil and sprinkled Daiya mozzarella style "cheese" all over it, then put it back in the oven and baked it until the cheese was melted, or as melted as dairy-free cheese ever gets. In the past I've used goat cheese, sun-dried tomatoes, tomato sauce…there are many different ways you can do it. Just use the basic guidelines and add your favorite ingredients and you really can't go wrong.
This recipe works great with Chēbē Focaccia Mix, but you may also try it with these Chēbē mixes: