Stop settling for gluten-free bread that is shaped like a bagel (because it just is not!).  Authentic Boil 'N Bake bagels are the real deal! And since it's Chēbē, it's gluten and grain free! No more longing for yesterday when you could eat real bagels, you can have them again today!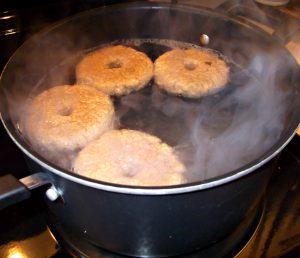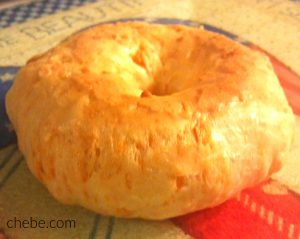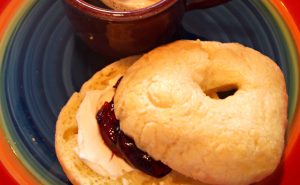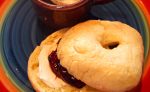 Boil N Bake Bagels
Ingredients
1

package (7.5 oz)

Chebe Original Cheese Bread, All Purpose, or other savory Chebe mixes

1

Tbsp

baking powder -

do not add if using All-Purpose or Focaccia mix

2

eggs, room temperature

2

Tbsp

oil or softened butter

4

Tbsp

water, milk or milk substitute
Instructions
Preheat oven to 450 degrees

Boil 2 quarts of water in a 5-quart pot.

In a bowl and using a fork, blend into the Chebe mix the milk, eggs, and oil. Mix for a few minutes then continue kneading with your hands until the dough is smooth. (To get a smooth surface bagel, it is important to work the dough until it has a smooth texture.)

Separate into 5 equal pieces and form into patties that are about 3.5 to 4" in diameter.

Let dough rest for 10 minutes. Poke a nickel size hole in the middle and form each piece into a bagel shape.

Carefully drop dough into boiling water for 1.5 - 2 minutes. With slotted spoon or tongs, turn over and boil for another 1.5 - 2 minutes. (They will expand considerably in the boiled water.)

Remove bagels with a slotted spoon or tongs and place on an ungreased baking pan (using parchment paper is optional). Bake for 20 minutes.

Once baked, remove from baking pan and let cool. Slice with a serrated knife.
This recipe works great with Chēbē Original Mix and All-Purpose Mix, but you may also try it with these Chēbē mixes: