Olympian Deep Dish Pizza! This one is filled with the best of Greek ingredients; feta, artichoke hearts, kalamata olives. And Chēbē deep dishes are easy as Pi (sorry).  Gluten free, grain free and gold-medal flavor; you're gonna love it!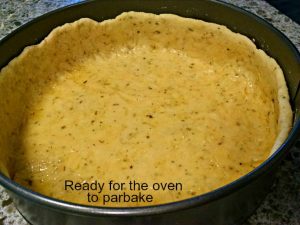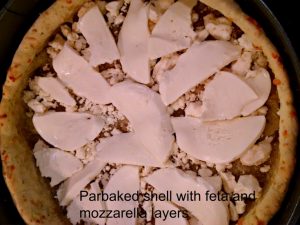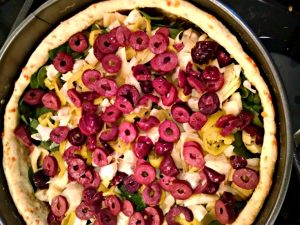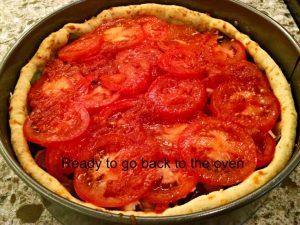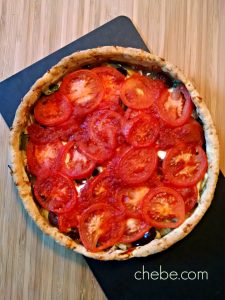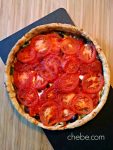 Olympian Gluten Free Deep Dish Pizza
Ingredients
Crust:
1

package (7.5 o)

Chebe Pizza Crust mix or other savory variety

2

eggs

2

oz

Parmesan cheese

shredded

2

Tbsp

oil

4

Tbsp

milk or milk substitute
Filling:
4

cloves

garlic

roasted and sliced

4

oz

Feta cheese

crumbled

8

oz

Fresh mozzarella cheese

sliced

1 1/2

cups

baby spinach

roughly cut

5

oz

artichoke hearts

chopped, drained

6

pepperoncini or banana peppers

pickled, sliced

3

oz

Kalamata olives

pitted and sliced

8

oz

tomatoes

sliced thinly

4

oz

Marinara or pizza sauce
Instructions
Preheat the oven to 425F

Wrap the garlic cloves, skin on and dotted with olive oil, in a piece of tin foil. Set aside.

Prepare the Chebe Pizza dough according to package instructions, using 2 oz of shredded cheese.

Dust a flat surface with fine corn meal or other gluten-free flour. With your hands, press the dough to about 12 inches in diameter.

Grease a 9" spring form pan, or line a 9" cake dish with thick strips of parchment paper. Place the dough in the pan and press it in. Make sure that the edge of the dough is pressed 1 ½"to 2" up the side of the pan. Brush the dough with olive oil.

Put both the wrapped garlic and the dough in the oven. Pull the garlic out after 7 minutes and the dough out after about 10 minutes.

Fill the pizza 'dish' in this order: feta cheese, mozzarella cheese (4 oz), spinach, artichoke hearts, peppers, olives, mozzarella cheese (4 oz), tomatoes and sauce.

Return to oven for 20 minutes. Let cool for 10 minutes. Dig in!
This recipe works great with Chēbē Pizza Crust Mix, but you may also try it with these Chēbē mixes: