If you're looking for a fresh, full-flavored burger bun that is gluten and grain free to compliment that prized filling just off the grill, we have the ticket.  Developed by an enthusiastic customer years ago, this recipe is the chef's choice for that Deluxe Burger Bun. So, light the grill!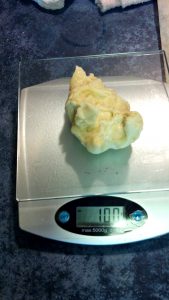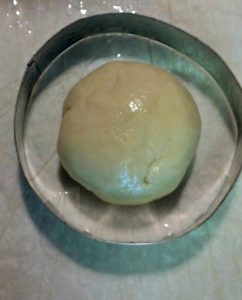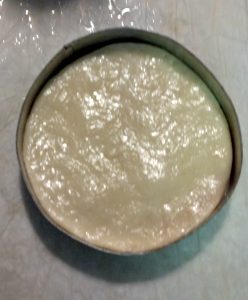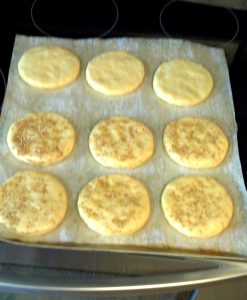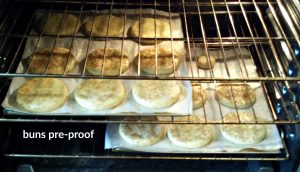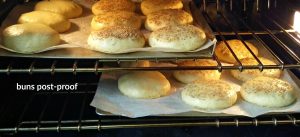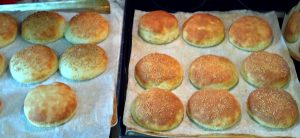 photos and recipe courtesy of Janice O'Toole

Chebe Burger Buns with Yeast
Ingredients
6

Tbsp

milk, milk substitute

2

Tbsp

honey

4

eggs

room temp

4

Tbsp

oil

2

packages (15 oz)

Chebe All Purpose Bread Mix

5

tsp

yeast

e.g. Red Star Quick Rise Instant Dry Yeast or similar

herbs

for the dough, e.g. dry garlic, onion, or oregano

(optional)
Instructions
If proofing in the oven, preheat oven to a proofing temperature, between 80 and 90 F.

Mix the milk and honey and slightly warm the mixture.

In a mixing bowl, whisk the eggs and oil in with the milk and honey mixture.

Add both packages of the Chebe mixes, the yeast and desired herbs.

Mix well with blender and dough hook, or knead by hand until it is smooth and fully blended. Let dough rest several minutes.

While not required, a bun ring or circle cookie cutter is helpful for size consistency. Oil inside of bun ring (you will need to do this once for every 3-4 buns).

Line a cookie sheet with parchment paper and use for work space.

Divide dough into portions of about 100g (3.5 oz) for each bun.

Form each portion into a ball, place into a bun ring and press evenly into circular space. If not using a ring, shape with your hands.

Once all portions of dough are formed into buns let them rise by placing them into the 80 to 90 F oven, or in a warm area with no draft, for about 30 minutes. When the buns are ready to bake they will have more than doubled in size.

Remove from the oven if using it as a proofer. Preheat the oven to 350 F.

Bake for up to 25 minutes, checking after 20 minutes.

Cool, slice, add burger, fixings and enjoy!
Recipe Notes
recipe courtesy of Janice O'Toole
This recipe works great with Chēbē All Purpose Bread Mix, but you may also try it with these Chēbē mixes: